Day 1 :
Keynote Forum
Shi Acupuncture & Herbal Clinic, USA
Time : 9:00-11:30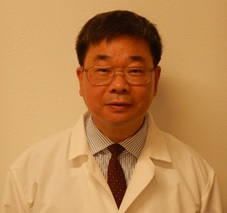 Biography:
Dr. Shang-Jin Shi received MD from Shanghai Second Medical University in 1984, and was a physician at Shanghai Zhabei District Central Hospital, China until 1988. He obtained PhD from Osaka University Medical School, Japan in 1995. He worked at Georgetown University Medical Center, the University of Alabama at Birmingham, and Tulane University School of Medicine as postdoctoral fellow in USA from 1995 to 2001. He worked as a senior scientist at Wyle Laboratories, USA from 2001 to 2010. In 2013, he received MS from American College of Acupuncture & Oriental Medicine. He is now a practicing acupuncturist at Shi Acupuncture & Herbal Clinic in USA. Dr. Shi has also published more than 15 papers in reputed journals.
Abstract:
A 42 year old Hispanic American woman had two nodules on her scalp for more than ten years. The nodules slowly grew larger and lost their hair. Her father had these types of nodules as well. The size of the nodules on the scalp were (a) 1.3 × 1.5 cm and (b) 1.0 × 1.0 cm, as measured by a dermatologist in 2012. The dermatologist's diagnosis was pilomatrixoma. The patient did not accept surgical treatment. When the patient came to the acupuncture clinic in 2016, the nodule sizes were (a) 1.5 × 2.0 cm and (b) 1.3 × 1.5 cm, as measured by the acupuncturist. Both nodules had grown bigger in four years. There were no hairs growing on the skin of both scalp nodules. The nodules were subcutaneous, semi-hard, smooth edges, non-tender, and freely movable.
The nodules were treated by acupuncture 1-2 times a month since February 15, 2016. Three to six needles were inserted into each nodule during each treatment. The needle diameter was 0.22 mm at the beginning of the treatment plan, but increased to 0.35 mm in diameter after four months of treatment. The needle length inserted into the nodules ranged from 0.5 cm to 1.2 cm. The large nodule (a) was treated 16 times and cured on September 26, 2016 and the small nodule (b) was treated 22 times and cured on February 6, 2017. The black hairs grew back in the scalp area as the nodules reduced in size
Keynote Forum
Kim Blaufuss, Stress Busting for Professionals, Portland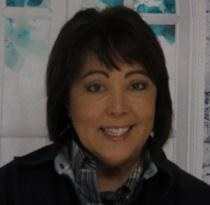 Biography:
Kim Blaufuss is a pioneer in mind -body wellness committed to transforming each individual's physical, mental, emotional being into a meaningful, healthy life through the practice of Chinese Medicine.
An expert Chinese Medical practitioner, Kim Blaufuss uses the ancient wisdom and practical techniques of Chinese Medicine to create vibrant health and radiant balance unique to your constitution.
Clients can quickly navigate the diversity of emotions they feel are undermining them, especially when it comes to their professional careers - where rapid changes are required. Her passion and warmth allows others to achieve stunning results in all areas of their lives: families, careers, friendships, and school - attaining levels they didn't think were possible.
If you're struggling to overcome patterns of behaviors that are doing you a disservice, it's time to see how the ancient wisdom of Classical Chinese Medicine can help you become the person you've dreamed of.
Abstract:
Are you tired of stress running your emotions and controlling their life? Join Kim Blaufuss and learn how you can overcome your stress and stop sabotaging behaviors. Discover how you can become the person you always wanted be. You too can be comfortable in your own skin no matter what the situation.
In this session, you'll learn:
Simple, no-cost things you can do to reduce your stress at work.
Understand why you react to stress so differently from your co-workers.
Three key nutrients your body needs to remove stress
Most importantly, how to be you and comfortable in your own skin.
It's disservice to yourself and everyone who engages with you to allow stress to sabotage your life. If you strive to eliminate the negative behaviors that are harming your life and destroying your happiness, this talk will start you on the journey to live an extraordinary life without the burden of excessive anxiety, worry, anger, frustration, or insecurity.
Keynote Forum
University of Belgrade, Yugoslavia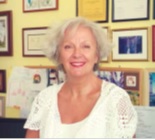 Biography:
Degree of the Medical Faculty of the University of Belgrade.Education in the field of acupuncture and quantum medicine: Microwave resonance therapy, Scientific research center for quantum medicine, Ukraina, with academician Sergey Panteleimonovich Sitka. Certificate for the areas of health management, Institute of Management, Belgrada. Continuous training through active participation at symposiums and conferences dedicated to traditional medical and new approaches in the homecountry and abroad. One of the initiators of the establishment of the first homeopathic association in the territory of the former Yugoslavia. Vice President of the Section for acupuncture, Secretary of the Active voice of Quantum Medicine. Co-founder of the Quanttes Association. Organizer of continuous medical education in the field of traditional medicine and new approaches, based on the Agreement on Scientific and Technical Cooperation with the reference institutions of Serbia, Ukraine, Russia and Germany, since 2006. Authorized right of presentation: Microwave resonance therapies, Quantum Sitko methodology and Bioresonant Therapy and Fol's Diagnostics, IMEDIS methodology. President of the Organizing Committee of the First Symposium of Quantum Informational Medicine QIM, Belgrade 2011. The initiator for the establishment of the Section for Traditional Medicine at the Serbian Medical Society (2012). Currently serving as the secretary of the Section. Devoted to the development of traditional / complementary / alternative medicine in Serbia since 1989.
Abstract:
What links the methods of healing of the ancient nations (traditional medicine) and quantum medicine is the acceptance of the multidimensional existence of the human being in a given intersection of space and time, through a universal approach, which we call holism. The unity of the body-soul-the spirit! Between these two approaches is the Western, conventional medicine which, for the past three hundred years, has been studying the structure and function of the body of the human being and gives the answer to the question how. Quantum medicine should answer the question of why, for example, are thirteen coagulation factors working according to the exact order in the case of injury... The phenomenon of life, as a uniqueness, begins to be studied and explained by the laws of quantum physics of the living and quantum medicine. Besides the anatomical-morphological structure of the organism we see with our eyes, there are many energy entities. Some of them we assume (esoteric ether, aura). Others, we measure with recognized measuring instruments: the electromagnetic skeleton of a human being hrough which electromagnetic waves circulate, creating a man's own coherent field. It is quite certain that this system functions on the basis of information transfer, and that today one of the information carriers - electromagnetic wave is known as one type of energy , in which the information is stored in the basic energy package, quantum (quantum medicine) and that it vibrates at the level of extremely low and extremely high frequencies (bioresonant and microwave resonant medicine). The application of procedures in this field requires an expert educated on the principles of the alfiego concepts: holism, self-evolution, salutogenesis and personalized access.