Day 1 :
Keynote Forum
Kim Blaufuss, Stress Busting for Professionals, Portland
Time : 10:00-10:45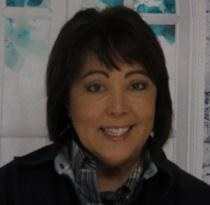 Biography:
Kim Blaufuss is a pioneer in mind -body wellness committed to transforming each individual's physical, mental, emotional being into a meaningful, healthy life through the practice of Chinese Medicine.
An expert Chinese Medical practitioner, Kim Blaufuss uses the ancient wisdom and practical techniques of Chinese Medicine to create vibrant health and radiant balance unique to your constitution.
Clients can quickly navigate the diversity of emotions they feel are undermining them, especially when it comes to their professional careers - where rapid changes are required. Her passion and warmth allows others to achieve stunning results in all areas of their lives: families, careers, friendships, and school - attaining levels they didn't think were possible. If you're struggling to overcome patterns of behaviors that are doing you a disservice, it's time to see how the ancient wisdom of Classical Chinese Medicine can help you become the person you've dreamed of.
Abstract:
Are you tired of stress running your emotions and controlling their life? Join Kim Blaufuss and learn how you can overcome your stress and stop sabotaging behaviors. Discover how you can become the person you always wanted be. You too can be comfortable in your own skin no matter what the situation.
In this session, you'll learn:
Simple, no-cost things you can do to reduce your stress at work.
Understand why you react to stress so differently from your co-workers.
Three key nutrients your body needs to remove stress
Most importantly, how to be you and comfortable in your own skin.
It's disservice to yourself and everyone who engages with you to allow stress to sabotage your life. If you strive to eliminate the negative behaviors that are harming your life and destroying your happiness, this talk will start you on the journey to live an extraordinary life without the burden of excessive anxiety, worry, anger, frustration, or insecurity.
Keynote Forum
University of Belgrade, Yugoslavia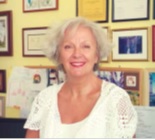 Biography:
Degree of the Medical Faculty of the University of Belgrade.Education in the field of acupuncture and quantum medicine: Microwave resonance therapy, Scientific research center for quantum medicine, Ukraina, with academician Sergey Panteleimonovich Sitka. Certificate for the areas of health management, Institute of Management, Belgrada. Continuous training through active participation at symposiums and conferences dedicated to traditional medical and new approaches in the homecountry and abroad. One of the initiators of the establishment of the first homeopathic association in the territory of the former Yugoslavia. Vice President of the Section for acupuncture, Secretary of the Active voice of Quantum Medicine. Co-founder of the Quanttes Association. Organizer of continuous medical education in the field of traditional medicine and new approaches, based on the Agreement on Scientific and Technical Cooperation with the reference institutions of Serbia, Ukraine, Russia and Germany, since 2006. Authorized right of presentation: Microwave resonance therapies, Quantum Sitko methodology and Bioresonant Therapy and Fol's Diagnostics, IMEDIS methodology. President of the Organizing Committee of the First Symposium of Quantum Informational Medicine QIM, Belgrade 2011. The initiator for the establishment of the Section for Traditional Medicine at the Serbian Medical Society (2012). Currently serving as the secretary of the Section. Devoted to the development of traditional / complementary / alternative medicine in Serbia since 1989.
Abstract:
What links the methods of healing of the ancient nations (traditional medicine) and quantum medicine is the acceptance of the multidimensional existence of the human being in a given intersection of space and time, through a universal approach, which we call holism. The unity of the body-soul-the spirit! Between these two approaches is the Western, conventional medicine which, for the past three hundred years, has been studying the structure and function of the body of the human being and gives the answer to the question how. Quantum medicine should answer the question of why, for example, are thirteen coagulation factors working according to the exact order in the case of injury... The phenomenon of life, as a uniqueness, begins to be studied and explained by the laws of quantum physics of the living and quantum medicine. Besides the anatomical-morphological structure of the organism we see with our eyes, there are many energy entities. Some of them we assume (esoteric ether, aura). Others, we measure with recognized measuring instruments: the electromagnetic skeleton of a human being hrough which electromagnetic waves circulate, creating a man's own coherent field. It is quite certain that this system functions on the basis of information transfer, and that today one of the information carriers - electromagnetic wave is known as one type of energy , in which the information is stored in the basic energy package, quantum (quantum medicine) and that it vibrates at the level of extremely low and extremely high frequencies (bioresonant and microwave resonant medicine). The application of procedures in this field requires an expert educated on the principles of the alfiego concepts: holism, self-evolution, salutogenesis and personalized access.
Acupuncture | Veterinary Acupuncture | Traditional Chinese Medicine (TCM) | Integrative and Complementary Medicine | Holistic Medicine | Anthroposophic and Alternative Medicine
Session Introduction
Kyung Hee University, Republic of Korea

Biography:
Yoon has graduated Kyung Hee University College of Korean Medicine and is in Residency training at Kyung Hee University Hospital at Gangdong, Department of Korean Rehabilitation Medicine.
Abstract:
The objective of this study is to investigate the role of lumbar paraspinal muscles (PSMs) in the progression of different types of spondylolisthesis by examining the correlation between lumbar PSM cross-sectional area (CSA) and slip percentage (SP) in degenerative spondylolisthesis (DS) and isthmic spondylolisthesis (IS).
A multicenter retrospective analysis was carried out including 219 subjects diagnosed with lumbar spondylolisthesis. The DS group had 125 subjects and the IS group had 94 subjects. Using T2-weighted axial MRI images, CSAs of the psoas major (PM), multifidus (MU), and erector spinae (ES) were measured and divided by L5 vertebral body (VB) CSA to eliminate biases arising from the physical build of subjects. SP was measured using sagittal T2 weighted images. Correlations between muscle CSA ratio and SP were calculated in each group. Regression analysis was performed to predict the influence of each muscle CSA/VB CSA ratio on SP.
No significant correlation was found in the DS group between any of the muscle CSA ratios and SP. Both PM/VB ratio (r= -0.24, p=0.021) and MU/VB ratio (r=-0.26, p=0.012) were negatively correlated with SP in the IS group. MU had more influence on SP than PM in the IS group (regression coefficient MU/VB: -8.08, PM/VB: -4.34).
Both PM and MU muscle CSA ratios were negatively correlated with SP in the isthmic group. MU had more influence on SP than PM. No muscles had any correlations with SP in the degenerative group. This discrepancy between the two groups suggests exercise programs or interventions intended to prevent progression of IS and DS should be distinguished in clinical practice.
Ministry of Health (MOH), UAE
Biography:
Dr. Iftikhar Ahmad Saifi done Bachelor's degree in Unani Medicine and Surgery (BUMS) and registered Unani Medicine Doctor, AYUSH, Ministry of Health (MOH) at India. He did practiced Clinical Naturopathic medicine in Los Angeles, USA for good 10 years. He is Licensed TCAM Doctor, Ministry of Health (MOH) and Dubai Health Authority (DHA) UAE. He was awarded with the highly prestigious "IBN Sina (Avicenna) International Award for Excellence in Unani (Greek) Medicine", India (2018).
Abstract:
Wet cupping is a form of bloodletting that involves first making superficial incisions on the skin, then applying the suction cups to suck out small amount of blood. It is the application performed to draw out stagnant, congested blood and Vital Force, as well as other stagnant or morbid humors.
Cupping therapy is an incredibly ancient and universal practice that spans both East and West. In the East, the Chinese have been practicing the art of cupping for at least three thousand years. Cupping is applied to the acupuncture points to relieve the stagnation of Qi and blood, both locally and in the organ(s) activated by the point.
In the West, cupping therapy had its birth in Egypt. The Ebers Papyrus, written around 1550 B.C.E., states that bleeding by wet cupping removes foreign matter from the body. The ancient Egyptians passed the art of cupping on to the ancient Greeks. Both Hippocrates and Galen were staunch advocates and users of cupping therapy. From the ancient Greeks and Romans, through the Alexandrians and Byzantines, cupping therapy was passed on to the Muslim Arabs and Persians. Cupping is now an important and popular therapeutic modality of Unani (Greek) Medicine.
In the West, wet cupping therapy remained an important part of medicine and therapy, both conventional, alternative, and folk-based, until the early 20th century.
After falling out of favor with medicine in the modern era, cupping therapy is enjoying resurgence in popularity, promoted by acupuncturists, Unani (Greek) medicine physicians and other holistic healthcare practitioners. New and exciting variations on this ancient technique, like cupping massage, are also being developed.
One secret of cupping's perennial popularity is its great ability to promote a state of deep pleasure and profound relaxation. Hopefully, cupping is here to stay.
Huazhong Agricultural University

Biography:
Juan Wan now studies for her PhD in Huazhong Agricultural University. Her major is clinical veternary. Her research focus on acupuncture analgesia.She has published three papers in reputed journals.

Abstract:
Electroacupuncture (EA) has been used for treating visceral hypersensitivity (VH). However, the underlying molecular mechanism remains unclear. This study was aim to testify the effect of EA on ileitis-provoked VH, and to confirm whether EA attenuates VH through Janus kinase 2 (JAK2)/ signal transducers and activators of transcription 3 (STAT3) signaling pathway in the descending pain modulation system. Methods: Goats were anaesthetized for injecting 2,4,6-trinitro-benzene-sulfonic acid (TNBS)-ethanol solution into the ileal wall to induce VH. EA was treated for 30 min from day 7, then every three days for six times. VH was assessed by visceromotor response (VMR) and pain behavior response to 20, 40, 60, 80 and 100 mmHg colorectal distension pressures at day 7, 10, 13, 16, 19 and 22. The spinal cord in the eleventh thoracic vertebra and brain were collected at day 22. The protein and mRNA levels of IL-6, JAK2 and STAT3 in SCDH were detected. The distribution of these substances was observed in ventrolateral PAG (vlPAG), RVM (mainly the nucleus raphe magnus, NRM), SCDH, nucleus tractus solitaries (NTS) and dorsal motor nucleus of vagi (DMV). Results: Goats administered with TNBS-ethanol showed enhanced VMR and pain behavior response, and increased IL-6, phosphorylated JAK2 and STAT3 (pJAK2 and pSTAT3) in vlPAG, NRM, NTS and DMV, and their protein and mRNA levels in the SCDH. EA relieved VMR and pain behavior response, decreased IL-6, pJAK2 and pSTAT3 levels in vlPAG, NRM, SCDH, NTS. Conclusion: EA attenuates VH probably through inhibiting JAK2/STAT3 pathway in the PAG-RVM-SCDH axis.
Shi Acupuncture & Herbal Clinic

Biography:
Dr. Shang-Jin Shi received MD from Shanghai Second Medical University in 1984, and was a physician at Shanghai Zhabei District Central Hospital, China until 1988. He obtained PhD from Osaka University Medical School, Japan in 1995. He worked at Georgetown University Medical Center, the University of Alabama at Birmingham, and Tulane University School of Medicine as postdoctoral fellow in USA from 1995 to 2001. He worked as a senior scientist at Wyle Laboratories, USA from 2001 to 2010. In 2013, he received MS from American College of Acupuncture & Oriental Medicine. He is now a practicing acupuncturist at Shi Acupuncture & Herbal Clinic in USA. Dr. Shi has also published more than 15 papers in reputed journals.
Abstract:
A 42 year old Hispanic American woman had two nodules on her scalp for more than ten years. The nodules slowly grew larger and lost their hair. Her father had these types of nodules as well. The size of the nodules on the scalp were (a) 1.3 × 1.5 cm and (b) 1.0 × 1.0 cm, as measured by a dermatologist in 2012. The dermatologist's diagnosis was pilomatrixoma. The patient did not accept surgical treatment. When the patient came to the acupuncture clinic in 2016, the nodule sizes were (a) 1.5 × 2.0 cm and (b) 1.3 × 1.5 cm, as measured by the acupuncturist. Both nodules had grown bigger in four years. There were no hairs growing on the skin of both scalp nodules. The nodules were subcutaneous, semi-hard, smooth edges, non-tender, and freely movable.
The nodules were treated by acupuncture 1-2 times a month since February 15, 2016. Three to six needles were inserted into each nodule during each treatment. The needle diameter was 0.22 mm at the beginning of the treatment plan, but increased to 0.35 mm in diameter after four months of treatment. The needle length inserted into the nodules ranged from 0.5 cm to 1.2 cm. The large nodule (a) was treated 16 times and cured on September 26, 2016 and the small nodule (b) was treated 22 times and cured on February 6, 2017. The black hairs grew back in the scalp area as the nodules reduced in size.
Rapareen Teaching Hospital –Erbil-Iraq

Biography:
Dr.Lazgeen Zerki graduated from Medical college in 1980, get Diploma in anesthesia in 1985, had experience in general and local anesthesia, he was the general manager of the TCM center in Baghdad and after the war of 2003 and due to the bad political condition in Baghdad he transfer his work the north of Iraq (Kurdistan),in 2010 he get Diploma degree in acupuncture from Malaysia, had three certificate from China. He had some studies which had been presented in international conferences and published in journals. He used to use acupuncture with medical treatment as there is synergistic effect and to shorten the course of treatment.
Abstract:
Migraine headaches are usually one-sided, pulsating or throbbing, and moderate or severe in intensity. They can be worsened with activity and may be associated with nausea and/or vomiting, as well as sensitivity to light or noise.
Acupuncture had been used to treat 50 patient suffering from migraine, topiramat (topamax) given to prevent the attacks, duration of treatment is 10 weeks; the patients were fallowed up for one year. Topiramat is called an anticonvulsant .Topiramat is also used to prevent migraine headaches in adults and teenagers who are at least 12 years old. This medicine will only prevent migraine headaches or reduce the number of attacks. It will not treat a headache that has already begun.
Method: Fifty patients all are male, age 25 -35 year, having no systemic disease, complaining of migraine for more than 1 year, Liver and renal functions were normal. Classically the headache is unilateral, throbbing, and moderate to severe in intensity. It usually comes on gradually and is aggravated by physical activity.
Institute of Medicine of Chung Shan Medical University

Biography:
Wan-Ting Liao is an occupational physician major in herbalism. She has completed her PhD at the age of 25 years from China Medical University. After finished several research of PCOS and the relationship of PCOS and diabetes in her master degree in China Medical University, she is now admitted to Institute of Medicine of Chung Shan Medical University for her MD. PhD program.
Abstract:
Polycystic ovary syndrome (PCOS) is a common condition affecting 5-10% of women of reproductive age worldwide. It has serious reproductive implications, mood disorders and metabolic disorder such as type 2 diabetes. As PCOS reflecting multiple abnormalities, there is no single drug that can treat all the symptoms which has presents. Existing pharmaceutical agents such as oral contraceptive (OC) is suggested as first-line therapy for menstrual irregularities, but OC is not appropriate for women pursuing pregnancy. Additionally, insulin sensitizing agents appear to reduce insulin levels and hyperandrogenemia in women with PCOS, have been associated with the high incidence of gastrointestinal adverse effects. It's common in Chinese society to receive TCM(Traditional Chinese Medicine) for treating gynaecological problems and infertility. Current research demonstrates that several herbs and herbal formula have shown beneficial effects for PCOS. In this study, we made the first large-scale survey through Taiwan National Health Insurance Program database (NHIRD) to analyze TCM utilization patterns among women with PCOS in Taiwan in1997-2010. The result revealed 89.22% women with newly diagnosed PCOS had received TCM therapy. Jia-Wei- Xiao-Yao- San and Xiang-Fu (Rhizoma Cyperi) were the most commonly used formula and most commonly used single herb in our database. In addition, we found the top five commonly prescribed single herbs and herbal formula have shown possibility in treating symptoms associated with PCOS.
Keywords: Polycystic ovary syndrome, TCM, herbal, Jia-Wei- Xiao-Yao- San, Xiang-Fu

Biography:
Song has completed her PhD at the age of 30 years from Kyung Hee University and postdoctoral research fellow from Columbia University College of Physicians & Surgeons. She is now a professor of Kyung Hee University College of Korean Medicine. She has published more than 25 papers in reputed journals and has been serving as an editorial board member of the Journal of Korean Medicine Rehabilitation.
Abstract:
Recently, World Health Organization (WHO) global estimated that at least 1.9 billion adults were overweight, and among them, over 650 million adults were obesity. Despite its increasing importance in public health, obesity management is still difficult when obesity is associated with various metabolic problems. Nowadays, acupuncture is increasingly used to treat obesity but numerous evidence of clinical trials are not fully convincing because of the poor methodological quality, inadequate controls, limited parameters and complex etiologies of obesity interacting with various metabolites. The aim of this study was to verify the effect of acupuncture on the obese related parameters in aspects of metabolomics. Two-arm parallel, patient-assessor blinded, non-penetrating sham-controlled randomized clinical trial was conducted on 120 subjects. Eligible participants, women (19 years of age or older), clinically diagnosed as obesity (body mass index of 25 kg/m2 or more) were randomly allocated into real acupuncture treatment group (manual acupuncture plus electroacupuncture, n=60) or sham acupuncture control group (sham acupuncture plus placebo electroacupuncture without electrical stimulation, n=60) and received treatment 2 times a week for 6 weeks. Serum metabolic profile including triglyceride (TG), high density lipoprotein cholesterol (HDL), low density lipoprotein cholesterol (LDL), phospholipids, fatty acids, and carnitine group were analyzed. Body weight, body fat mass, muscle mass, waist circumference, and hip circumference were also measured.After 12 sessions of treatment both group showed significant improvement in body measurement. However, there were no significant differences between two groups in body measurement. In acupuncture treatment group, short and middle-chain acylcarnitine including C2, C4, and C6 and L-carnitine had increased, compared to sham-acupuncture group.Although body measurement showed no differences between two treatment group, increase in specific carnitine group could mean beneficial effect of acupuncture in obese population

Biography:
Taiwo E. Alemika PhD is a Professor at the Department of Pharmaceutical Chemistry, University of Jos, Nigeria. He is the Deputy Centre Leader of the World Bank sponsored African Centre for Phytomedicine Research & Development (ACEPRD) at the University of Jos. He has published more than 35 papers in peer-reviewed journals.
Abstract:
Boswellia dalzielii is the West African species of the frankincense producing genus (B. carterii, B. frereana and B. serrata are the more popular congeners). Its ethnobotanical uses include the treatment of rheumatism, venereal diseases and gastro-intestinal disorders, among others. Scientific investigations were carried out to evaluate the biological properties relevant to their ethnomedical uses and to better understand the chemistry of the plant. This is with a view to identifying possible applications for medicinal, cosmetic and industrial purposes. The stem bark was subjected to solvent extraction and activity-directed fractionation to isolate bioactive compounds. The isolated compounds were characterised using joint spectroscopic techniques, including 2-D NMR and Mass Spectrometry. The gum resin was steam-distilled to obtain volatile oil, which was analysed by GC-MS. Another portion of gum resin was also extracted by organic solvent and fractionated by column chromatography. From the results obtained; the antimicrobial/antioxidant activity of the stem bark was accounted for by isolated compounds – protocatechuic acid, gallic acid and ethyl gallate with minor contribution from a novel stilbene glycoside and a cembrane diterpenoid (incensole). The extracts also demonstrated antifungal, anti-inflammatory, cytotoxic and hypoglycemic effects. The gum resin (frankincense) showed anti-inflammatory activity and yielded volatile oil consisting mainly of monoterpenes (fragrant essence). The gum resin extract yieldedincensole and 3-O-acetyl-11-keto-boswellic acid (AKBA). The spectrum of biological activities observed justifies the ethnomedical uses and suggests great potential for further drug development. The essential oil can be employed in perfumery products and in related industry.

Biography:
Song has completed her PhD at the age of 30 years from Kyung Hee University and postdoctoral research fellow from Columbia University College of Physicians & Surgeons. She is now a professor of Kyung Hee University College of Korean Medicine. She has published more than 25 papers in reputed journals and has been serving as an editorial board member of the Journal of Korean Medicine Rehabilitation
Abstract:
Sciatica is relatively frequent illness with a highest incidence of 40% and can easily become a chronic and relapsing symptom. Although numerous systematic reviews have compared various therapies for sciatica, the validity of their included studies is limited. Considering the shortcomings of conventional treatment options for sciatica, acupuncture could be a possible option. However, evidence supporting its efficacy and mechanism is lacking. The aim of this study is to investigate the effect and neurophysiological mechanism of acupuncture in patients with chronic sciatica. This ongoing study is a randomized, patient-assessor blind, 2-arm parallel non-penetrating sham-controlled clinical trial. Eligible participants, adults (19-70 years of age) with a clinical diagnosis of chronic sciatica blinded to the treatment received, will be randomly allocated into the real acupuncture treatment group (manual acupuncture plus electroacupuncture, n=34) or the sham acupuncture control group (sham acupuncture plus placebo electroacupuncture without electrical stimulation, n=34) and receive treatment 2 times a week for a total of 8 sessions over 4 weeks. Functional magnetic resonance imaging will be implemented at baseline and endpoint to investigate the mechanism of acupuncture. The primary outcome measure is VAS for bothersomeness. The secondary outcomes include VAS for pain intensity, Oswestry Disability Index, EuroQol 5-Dimension, Coping Strategy Questionnaire, Beck Depression Inventory, and State-Trait Anxiety Inventory. Adverse events will be assessed at every visit. The results of this trial will provide important clinical evidence for the effect of acupuncture and demonstrate how acupuncture can be helpful for the treatment of chronic sciatica.